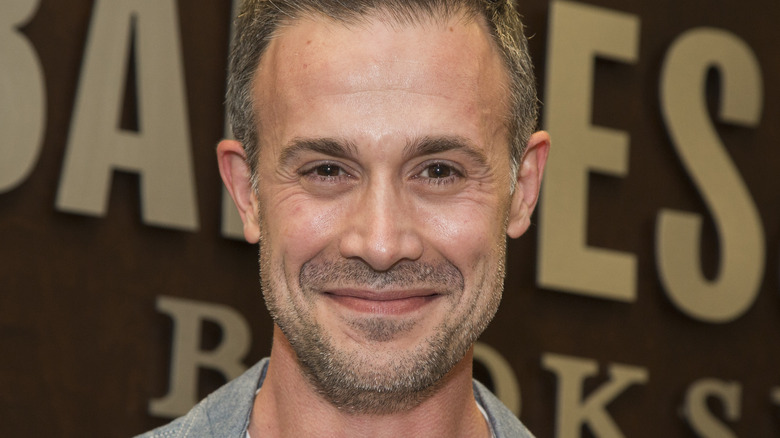 Vincent Sandoval/Getty Images
Bu Cumartesi, Edge ve Finn Balor, WWE Extreme Rules'ta bir "I Quit" maçında skoru belirlemeye çalışacaklar. Eski WWE yazarı Freddie Prinze Jr., "Wrestling with Freddie"nin son bölümüyle ilgili Extreme Rules tahminlerini verdi ve Balor vs. Edge'in nasıl oynanacağını ve hikayenin buradan nereye gideceğini düşündüğünü ayrıntılı olarak anlattı.
Prinze, "Kenar ve Yargı Günü ile ilgili bu hikaye harika oldu." Dedi. "Orijinal hikaye değildi çünkü yaralanmalar ve bunun gibi şeyler nedeniyle aceleye geldi. Anında düzelttiler. Ben tamamen içine girdim. Sanırım sonunda Edge vs. Damian Priest'e bir süre sonra ulaşacaksınız. büyük bir rövanş maçı. Bence bu, bunun için bir hazırlık olacak. Ancak, bence Finn Balor bu maçı kazanacak ve işte bunu nasıl yapacak."
"Dünyada hiç kimse Edge'in 'Bırakıyorum' sözlerini söylediğini duymak istemiyor. Kimse bunu duymak istemiyor. Eğer duyarsan, buna inanır mısın bilmiyorum." Prinze, Balor'un WWE Hall of Famer'ı yenmesine yardımcı olmak için kendi topuk fraksiyonuna sahip olacağını kaydetti.
Edge'in kendi hatası olmaksızın aylardır Kıyamet Günü ile çalkantılı bir ilişkisi var. "Rated-R Superstar" bir zamanlar Damian Priest ve Rhea Ripley ile fraksiyonu yönetti, ancak yaralanmalar ve kadro değişikliği Finn Balor'un yaz boyunca grubun lideri olmasına yol açtı.